Work with us!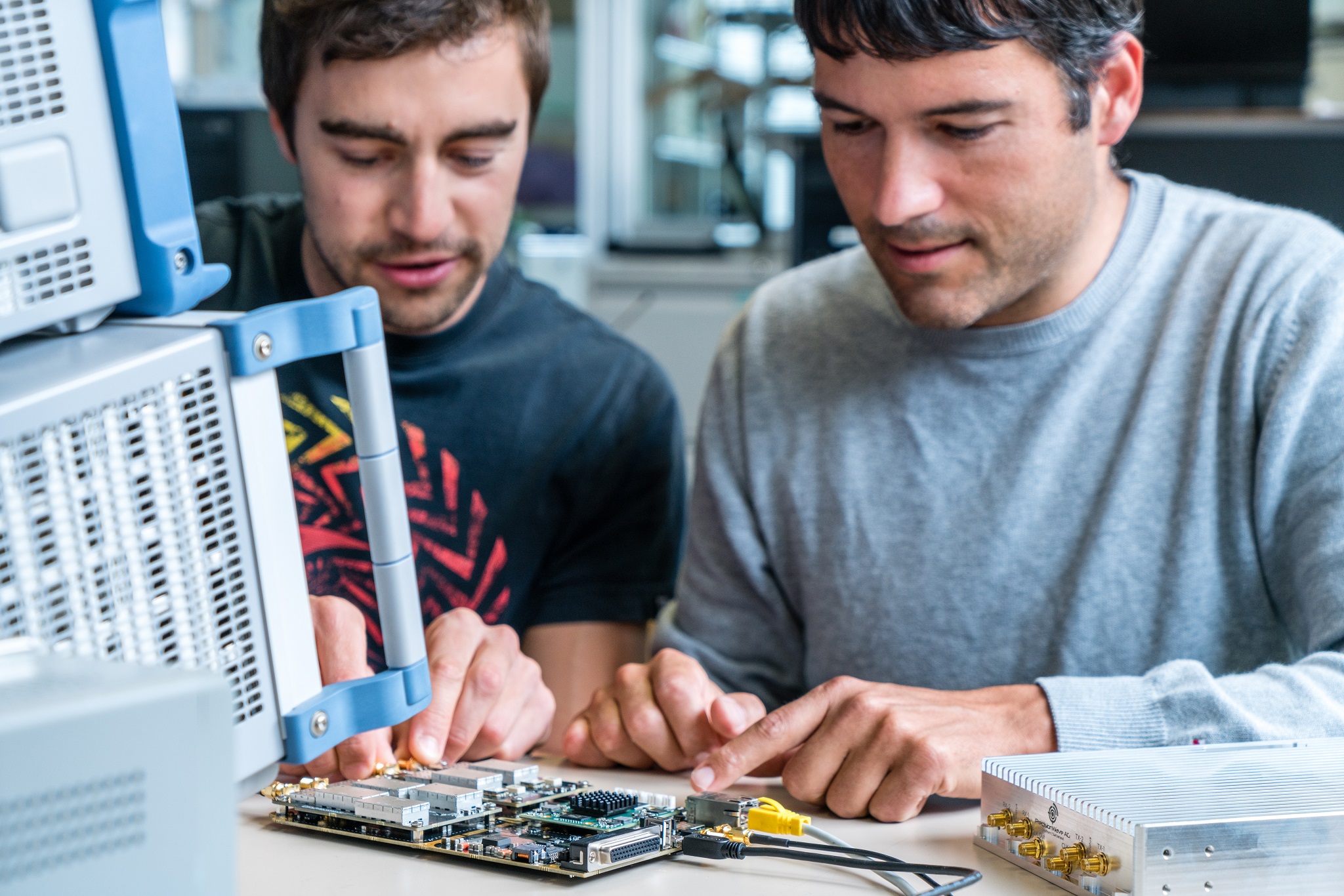 Working for PrecisionWave AG
As a recent start-up company we still have the spirit of innovation and the drive to achieve wonderful things. We believe that family and work-life-balance is equally as important as high quality work. Therefore, we encourage part-time work and full flexibility in terms of location and time for most jobs.
You will be joining a team of engineers full of passion for what they are doing (some might even be a bit nerdy). And they are good at it.
What we offer:
Experience an open and loyal company culture
Develop your career in a dynamic start-up environment
Join motivated and passionate colleagues
Make a difference in our ambitious yet close-knit team where everyone matters
Exercise your creativity in an entrepreneurial atmosphere
What we are looking for:
Do you take ownership of challenges?
Is your career geared towards performance, hard work and commitment?
Do you complete what you have started?
Are you a passionate hands-on person?
Do you have a preference for creative solutions?
Do you have a good sense of humor?
Open Positions
RF / Elektronik Ingenieur
(60-100 %)
Deine Aufgaben
Spezifikation, Entwicklung und Verifikation von elektronischen Schaltungen und Leiterplatten für unsere eigenen Software Defined Radio-Plattformen
Design von RF-Frontends, high-speed ADC/DAC, Filtern (Leistungs-) Verstärkern, SoC/FPGA, Taktgeneratoren und Oszillatoren
Mithilfe bei der Fertigung von Prototypen und beim Ramp-Up
Unterstützung der Firmware-Abteilung bei der Inbetriebnahme der Hardware
Unterstützung bei der Implementation von Prüf-Software (Linux, Bash, Python...)
Technische Unterstützung bei der Durchführung von Versuchen und Messkampagnen intern oder bei Kunden
Mithilfe bei CE-Zertifizierungen
Übernahme von Teilprojektleitungen
Dein Profil
Abschluss in Elektrotechnik oder Informationstechnologie (BSc, MSc) oder vergleichbar
Gute Kenntnisse in der Spezifikation, Entwicklung und Verifikation komplexer analoger und digitaler Elektronik
Erfahrungen in der PCB-Entwicklung (Altium Designer von Vorteil)
Kenntnisse im Design von digitalen High-Speed- und RF-Schaltungen
Erfahrung in der RF-Messtechnik
Teamfähigkeit, Motivation sowie Freude an der Arbeit
Ausgeprägte Selbstständigkeit und zuverlässige Arbeitsweise
Fachkundige Sprachkenntnisse in Deutsch (B2), fachkundige Sprachkenntnisse in Englisch (B2)
Deine Benefits
Eine abwechslungsreiche, anspruchsvolle und spannende Tätigkeit
Flache Hierarchien und kurze Entscheidungswege
Flexible Arbeitszeiten
Faire Entlöhnung und gute Sozialleistungen
6 Wochen Ferien pro Jahr, 40-Stunden-Woche
Unterstützung zur berufsbegleitenden Weiterbildung
Haben wir Deine Leidenschaft geweckt?
Dann freuen wir uns auf Deine vollständigen Bewerbungsunterlagen (Begleitschreiben, Lebenslauf, alle Arbeitszeugnisse und Diplome) per E-Mail an This email address is being protected from spambots. You need JavaScript enabled to view it..
Senior RF Engineer (60-100%)
Your responsibilities
Drive conceptual or scientific studies in close cooperation with our research partners in the fields of RF signal transmission, RF channel sounding, passive and active Radar systems, and signal intelligence
Design, implement and characterize RF communication links from the transmitter to the receiver
Design and implement receiver algorithms for the demodulation of new broadcast standards for our signal analyzer portfolio
Assure reliability of the conceived systems
Consult customers on general RF measurement solutions and jointly execute projects
Keep up-to-date with technological advancements in RF designs, emerging radio standards and technologies, and initiate innovative projects for our product portfolio
Participate in coaching and training of our engineering staff
Your profile
MSc/PhD in Electrical Engineering or equivalent
Significant experience in RF system designs, software- or FPGA-based RF signal generation and demodulation, RF signal analysis or similar
Knowledge of the physics of radiation interactions and radio channel behaviors
Excellent programming skills (C++, Matlab or similar scripting languages)
Experience in radio frequency designs
Excellent knowledge of English is mandatory; German or other main European languages will be a plus
Team-oriented, reliable and very independent way of working as an organizational talent
Flexibility, initiative, willingness to perform and the motivation to contribute to the success of the company with entrepreneurial thinking and a high level of customer orientation
Your benefits
A multifaceted, challenging and exciting job
Flat hierarchies and short decision-making paths
Flexible working hours and locations
Fair salary and good social benefits
Six weeks of vacation per year, 40-hour week
Now is a great time to join our team.
We look forward to receive your complete application documents (motivation letter, CV, all references and diplomas).
Know FPGA? Know C++? Know RF Electonics? Have good ideas? We are constantly looking for talented engineers and sales people - don't hesitate to contact us if you would like to get to know us.