Work with us!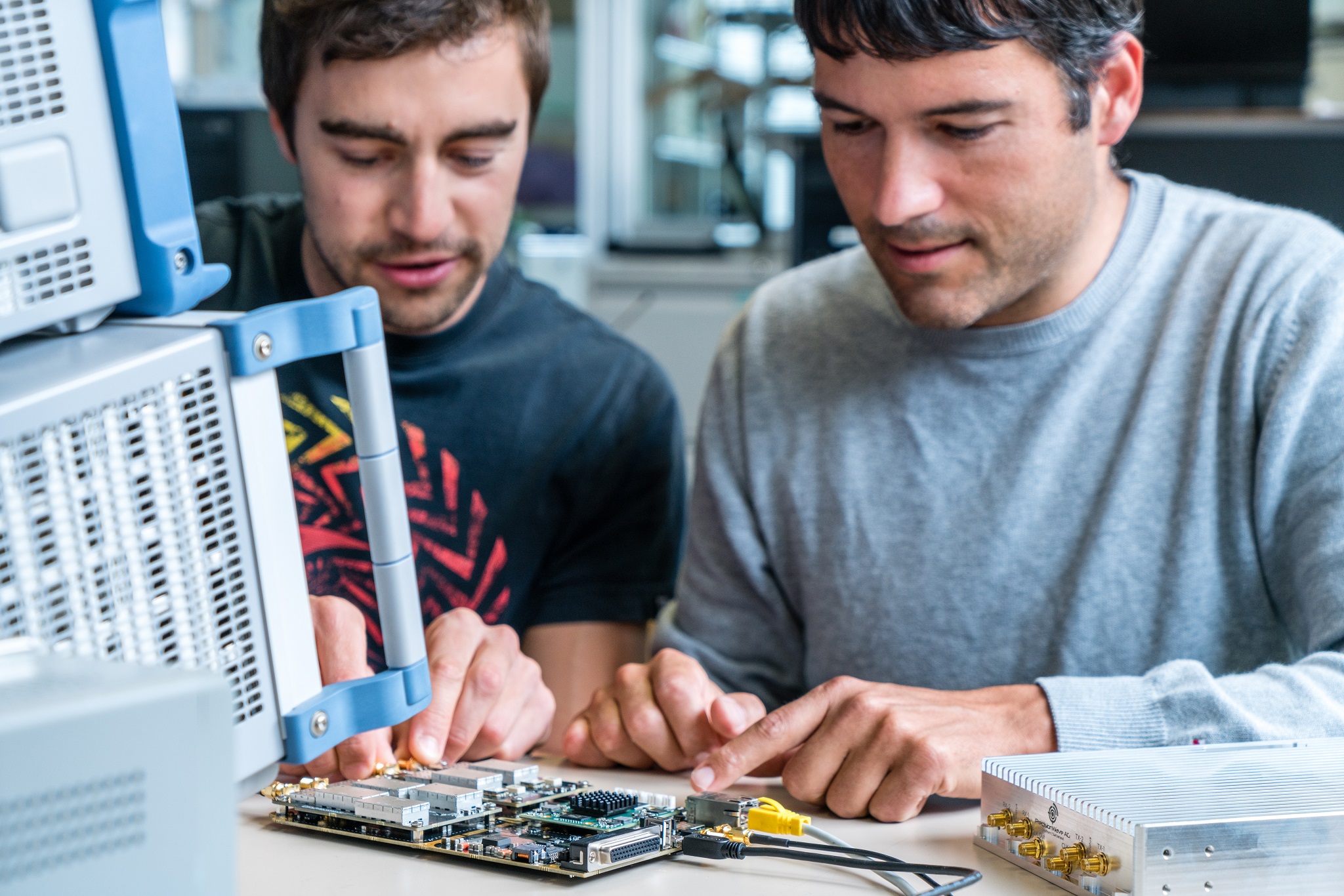 Working for PrecisionWave AG
As a recent start-up company we still have the spirit of innovation and the drive to achieve wonderful things. We believe that family and work-life-balance is equally as important as high quality work. Therefore, we encourage part-time work and full flexibility in terms of location and time for most jobs.
You will be joining a team of engineers full of passion for what they are doing (some might even be a bit nerdy). And they are good at it.
What we offer:
Experience an open and loyal company culture
Develop your career in a dynamic start-up environment
Join motivated and passionate colleagues
Make a difference in our ambitious yet close-knit team where everyone matters
Exercise your creativity in an entrepreneurial atmosphere
What we are looking for:
Do you take ownership of challenges?
Is your career geared towards performance, hard work and commitment?
Do you complete what you have started?
Are you a passionate hands-on person?
Do you have a preference for creative solutions?
Do you have a good sense of humor?
Open Positions
Embedded software engineer/teamleader (60%-100%)
For the development of our newest generation of products in the field of RADAR and telecommunication we are seeking an individual to take the lead on embedded software design.
Your tasks include:
Development of embedded software for innovative communication and RF equipment
Software design and implementation in C++ for multiple platforms (Linux, Windows)
Contribution to the software architecture and the development of software components up to the series production and market introduction of our systems
Close collaboration with our product experts
Implementation of signal processing algorithms
Project management
You will be a key person in our team and be part of the rapid growth we experience.
Working Student/Elektroniker (Part Time/Temporär): Hardware/Electronics
We have an open position for a part-time working student to support our hardware production and engineering.
Your tasks include:
mechanical construction and soldering work
testing and verification of devices
test automation (shell scripting/python)
small hardware project development
customer reception
facility management and general office work
This job is perfect for a student who would like to gain some working experience during semeter breaks and/or part time during the semester. But also other people are encouraged to apply.
Working Student (Part Time): Software
We currently have an open position for a part-time working student to support our software team.
Tasks include:
web front-end and back-end design
development of supporting tools for process acceleration
signal processing
Desired skills:
knowledge in either Python, Shell-Scripting, PHP, JavaScript, CSS, HTML
knowledge of Linux is preferred
knowledge of VHDL is a plus
Know FPGA? Know C++? Know RF Electonics? Have good ideas? We are constantly looking for talented engineers and sales people - don't hesitate to contact us if you would like to get to know us.