Work with us!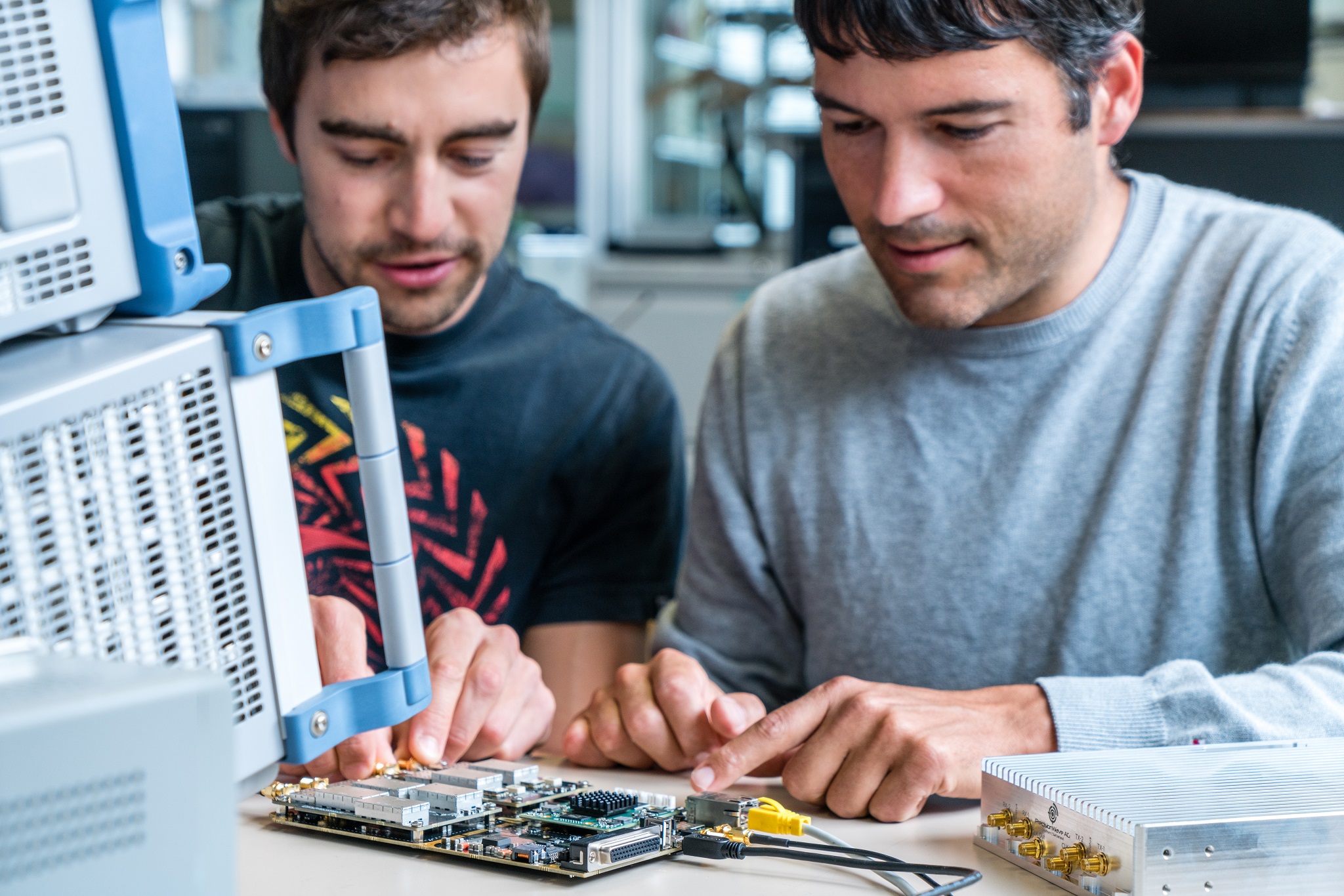 Working for PrecisionWave AG
As a recent start-up company we still have the spirit of innovation and the drive to achieve wonderful things. We believe that family and work-life-balance is equally as important as high quality work. Therefore, for most of our jobs (well, if you need to do hardware testing and validation equipment, we have a lab in Biel, Solothurn and Dubendorf) we offer full flexibility in terms of location of work (home-office) and part-time jobs. Joining us from London, Singapore or Solothurn? Very welcome!
You will be joining a team of young engineers (some of them nerds) full of passion for what they are doing. And they are good at it.
What we offer:
Experience an open and loyal company culture
Develop your career in a dynamic start-up environment
Join motivated and passionate colleagues
Make a difference in our ambitious yet close-knit team where everyone matters
Exercise your creativity in an entrepreneurial atmosphere
What we are looking for:
Do you take ownership of challenges?
Is your career geared towards performance, hard work and commitment?
Do you complete what you have started?
Are you a passionate hands-on person?
Do you have a preference for creative solutions?
Do you have a good sense of humor?
Open Positions
Working Student/Part Time: Hardware/Electronics
Are you looking to earn some money to support your studies? We currently have an open position for a part-time working student to support our production. Tasks include testing and verification of devices, test automation (shell scripting/C/C++/Python, hardware development [Altium]) and documentation.
Working Student/Part Time: Software
Are you looking to earn some money to support your studies? We currently have an open position for a part-time working student to support our software team. Tasks include web frontend and back-end design as well as the development of supporting tools for process acceleration (requires knowledge in Python, Shell-Scripting, PHP, JavaScript, CSS, HTML).
We are looking for an accountant.
Know FPGA? Know C++? Know RF Electonics? Have good ideas? We are constantly looking for talented engineers and sales people - don't hesitate to contact us if you would like to get to know us.